Helping 'Watchout' keep your screen safe with their LED UV-C sanitizing smart cover
Many assume that product photography is limited to existing products – but that wasn't the case with one of our most recent client, Watchout Group. They wanted to showcase their latest concept – Smart cover that sanitizes with LED UV-C light. They'd already approached another studio, but the results looked too unrealistic and computer generated. They turned to us, hoping for higher quality images for their crowdfunding campaign running on Indiegogo.
We liked the challenge of turning Watchout Group's concept (only sketches of the future product and a 3D printed prototype) into detailed CGI imagery. Their prototype and previous studio's renders served as our inspiration. We increased the realism and enhanced the lighting. To give potential backers an all-around view, we showed the device from different angles. The result highlights the product's advanced technology and attractive design.
We were grateful that Watchout Group provided helpful critiques on our first round of images. After receiving feedback, we made some changes to better suit their vision. They were pleased with the new changes. Finally, we created several video animations to tell the story of their product  and advance their crowdfunding campaign.
This project was an example of how CGI Photography can transform product concepts into colorful, detailed images. At Welpix, we understand the importance of effective crowdfunding and eye-catching visuals. Our mission is to support startups like Watchout Group with affordable, high-quality CGI.
Video animation that tells a story
Help your backers see your product. That way, you'll get your message across faster while promoting your crowdfunding campaign.
Grow your crowdfunding campaign
Get your potential backers on your side with photorealistic CGI product photography.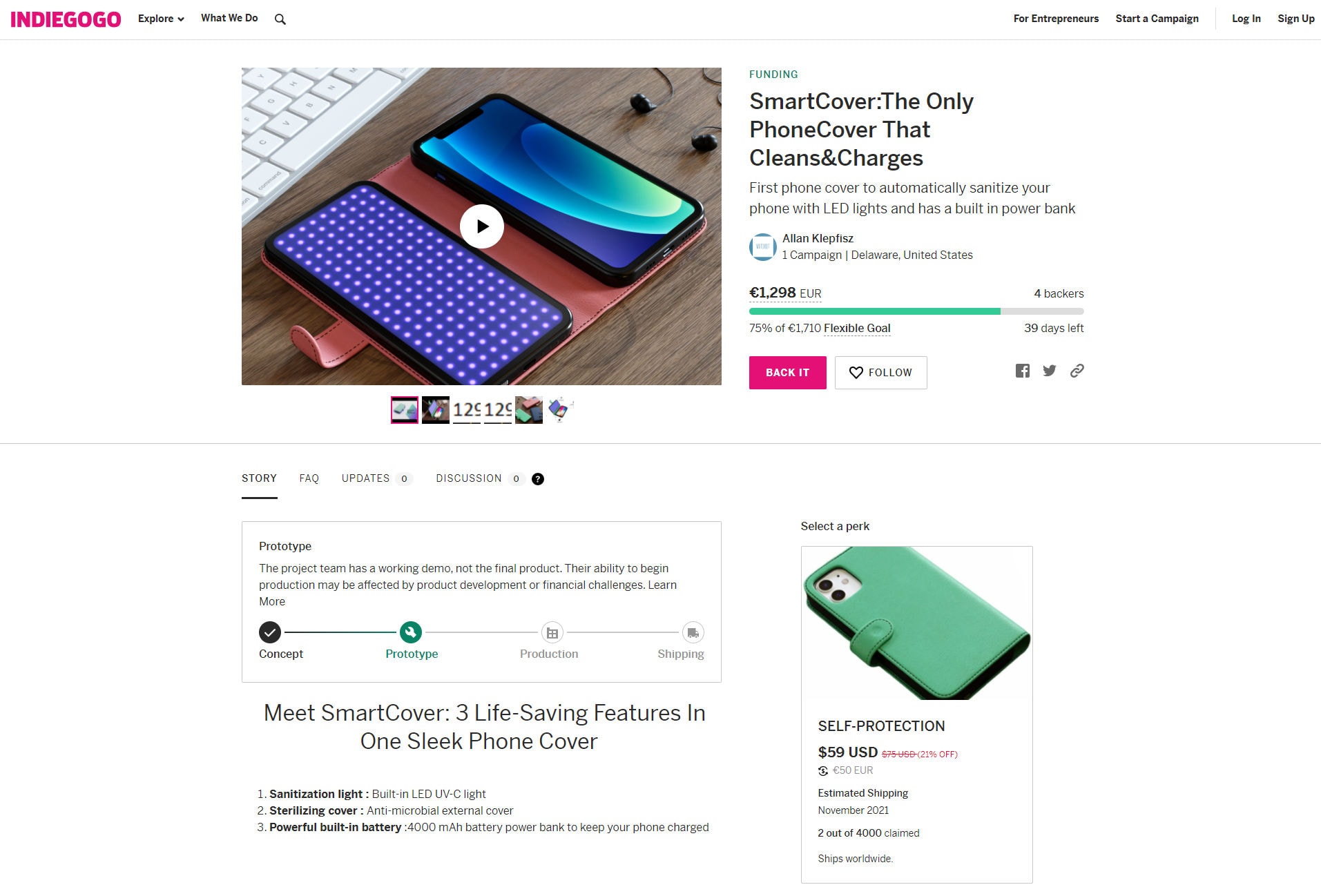 Achieving high photorealism through delicate details
It took us time to bring the desired realism through proper composition, lighting, shadows and the placement of props with realistic stitches and almost unnoticeable smudges and little imperfections
Using video as reference for 3D modelling
This video of a prototype served as a useful reference material for our 3D artists. With a few additional images we were able to create a realistic 3D model for creative scenes. 
Prototype of a future product. While the guys at Watchout still play with paper and scissors we are already modeling a photorealistic model of their phone cover in different colors.  
Get images while still prototyping
This is the phone cover prototype we used as a reference image for our 3D model. Later, we used the 3D model for creating CGI images.