Helping Percy & Reed adopting CGI for their new digital campaign
Getting your digital campaigns ready is all about virtual collaboration these days. Take the creative team from Percy & Reed as an example. They took advantage of this opportunity, assembled an international team and delivered stunning visuals.
The first step; saving time by building realistic 3D models of their products instead of shooting them in studio. Next, creating interesting 3D setups for different products while producing visually attractive hero images for their web and social media. 
Taking advantage of good looking visuals we decided to put these images into motion and animating them. Creating short video ads for their digital campaigns. Here we had virtually unlimited possibilities for the camera work and lightning that CGI gives us.
Finally, once everybody was happy with final lightning, colors, arrangement, camera movement, we exported each visual into different formats (1:1, 16:9, 4:5, etc.) so the guys at Percy & Reed can start using them across all platforms for best marketing impact. 
Watch the video explaining the process and thinking behind this project to better understand, what we did in this particular case
Utilizing CGI was the perfect means to approach this project as it allowed us the most creative freedom with the least friction possible. Martin was incredibly receptive to the feedback and quickly adjusted scenes to reflect our needs. We're thrilled with the results.
About the client
The Percy & Reed brand was created by two of London's leading hairdressers Paul Percival and Adam Reed. Both had decades of experience jet-setting around the world, creating beautiful hair for the A-list.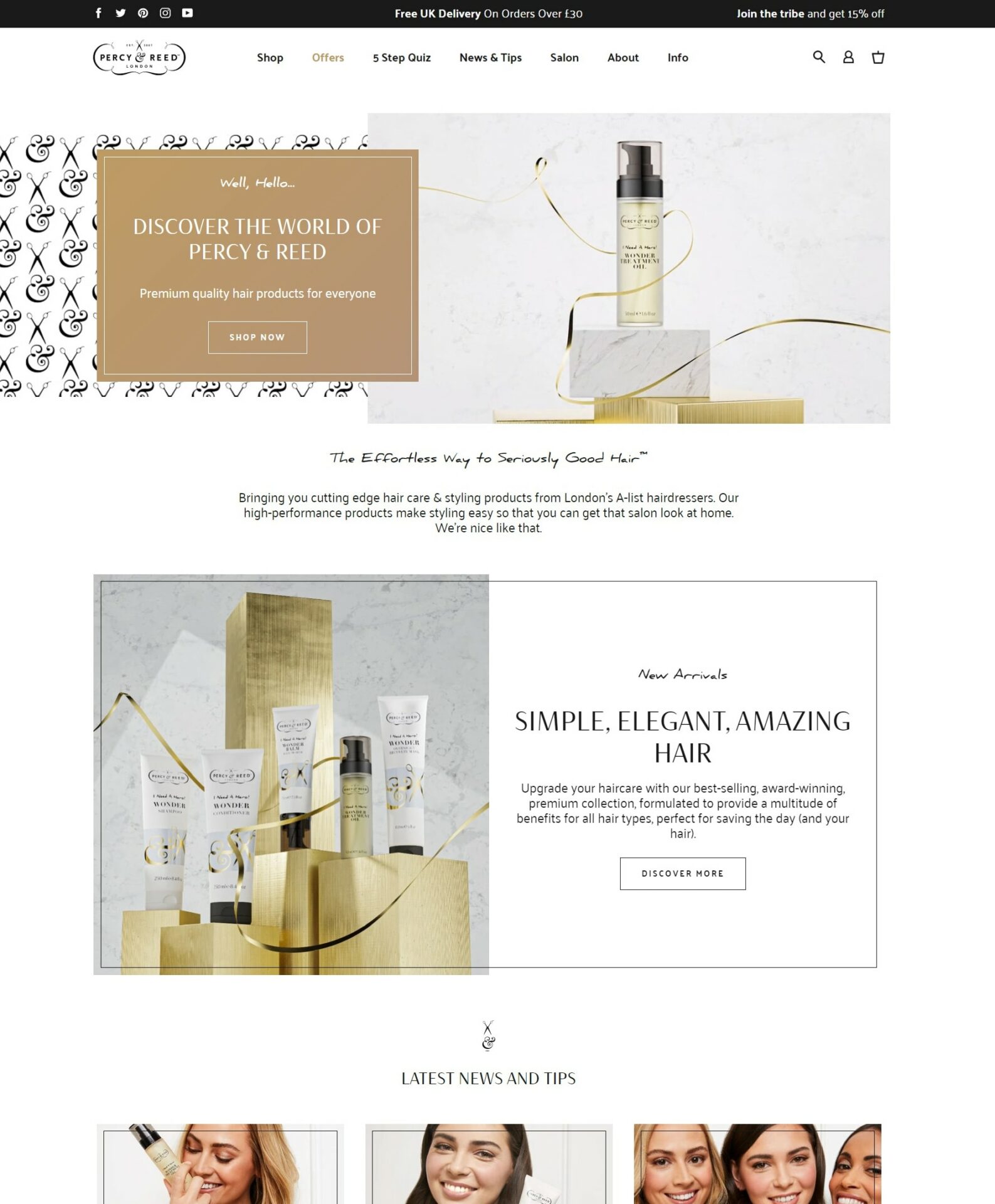 See the final animations produced for this project